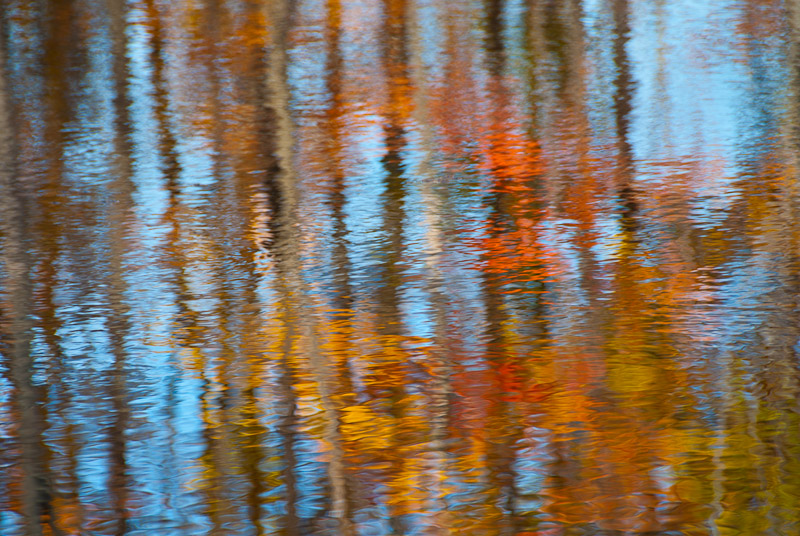 Today's Photo - Fall Reflections on a Pond, Sterling Nature Center, NY
The 14th Annual Campers World RV Supershow started today at the New York State Fairgrounds. Not sure why I went since I have made up my mind, but it's always nice to see what's out there. Of course, for this show there is only one dealer, (Campers World) so the choices are a bit limited...
Since the entire show is indoors (we had a foot of snow Tuesday night and 6" last night) things are crammed together. There was a pretty good mix of 5th wheels, travel trailers & motorhomes, both new & used.
Since I wasn't one of the individuals that won the $380 million Mega Millions jackpot, I won't be buying this Itasca Meridian Diesel Pusher, but I have to admit it is a nice Class A RV. Much too big for what I want to do, but well designed. It uses a side isle to get to the bedroom, which has always made sense to me.
Anyhow, if I was going to purchase a class A RV, this Winnebago Via 25Q would probably be more like what I'd want. at 25', it is a reasonable size, diesel powered (although I have heard of problems getting service on the Mercedes chassis). At over $100K, this is still a bit much.
Other than pop ups, this was the smallest trailer at the show. A close inspection inside reassures me that the Escape fiberglass trailer is well worth the extra cost. I was not impressed with the construction.
Most of the Class B's were used. You can tell that concerns about fuel prices are still prevalent - most of the class B's were selling at a premium.
Well, that's it for the show. Take care...