Today's Photo - The Glade Creek Grist Mill, Babcock State Park, West Virginia.
Continuing with some of the places I've traveled to take photographs, I have photographed the Glade Creek Grist Mill on two occasions, spring & fall of 2010. This is a popular mill for photographers - While there I met individuals from all over the East that either stopped in the park as part of their journey, or made it their only destination.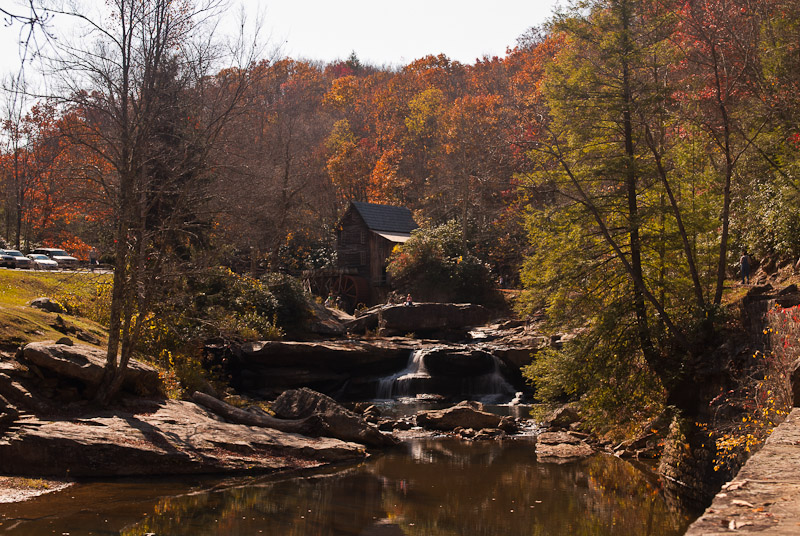 The Mill & Pond, Fall, 2010
The
Park's Website
notes that this mill was built in 1976 from parts of 3 area mills. Although I have yet to see it operating, they do mill cornmeal & buckwheat flour that is available for purchase.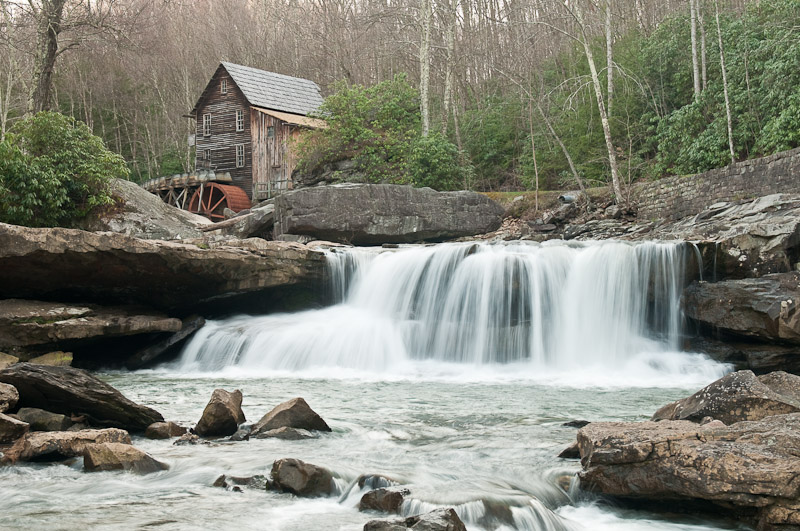 The Mll in Spring, 2010
The park has both cabins & a 52 unit campground that are open from mid April to the end of October. Although there are no hookups, there is a bathhouse with hot showers & flush toilets, dump stations & potable water fill up stations.
While I feel visiting & photographing the grist mill is central to the park, there are many other activities include horse back riding, fishing & boating on the lake, as well as fishing in Glade Creek, swimming in the park's pool, 20 miles of hiking trails, and many summer nature programs. A 336KB PDF map of the park is available from their site. A Goggle map that shows the location of the park:
View Larger Map
The park is located in a beautiful part of West Virginia - well worth the trip!