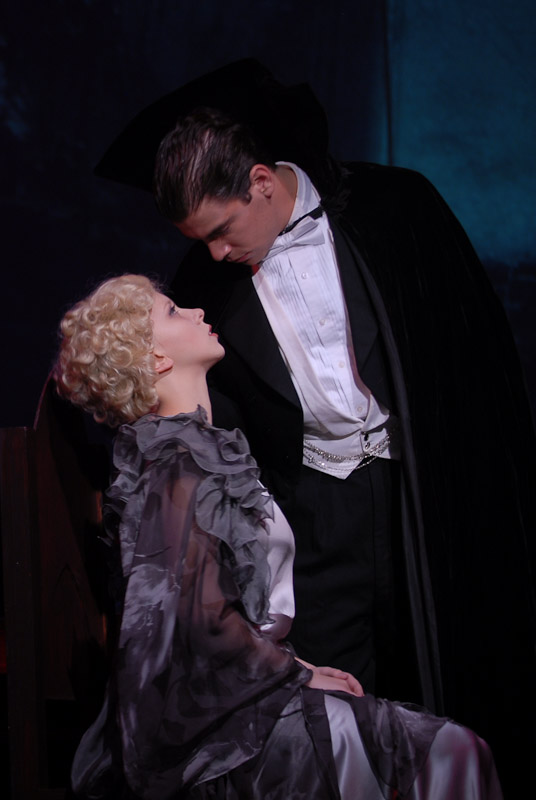 Today's Photo - An Image From a Production of
Dracula.
Every once in a while I'll throw in a photograph from my pre retirement days - well, actually this image is from a year ago - I still shoot the production images for the theatre department I retired from in 2001. Theatre photography is an interesting, tough field. Low light, high contrast, many one-time-only images, usually shot hand held. I love landscape photography, but I do believe I developed far more skills shooting theatre.
Well, it had to happen - Last night at this time (7:00PM) it was 53° out. Tonight it is 28° and dropping. It was nice while it lasted, and it did melt all the snow. I don't think we have seen grass in January for quite a number of years! It won't last long - the weather report calls for 4" - 6" of snow tonight.
Not much new on the RV side of things. I'm still reading everything I can find on how people manage to live in a 17' trailer. Since I spent many years traveling with a 12' X 10' tent, I should already know how to carry the minimum, but somehow the trailer feels different; more like a home and more like you need more stuff!