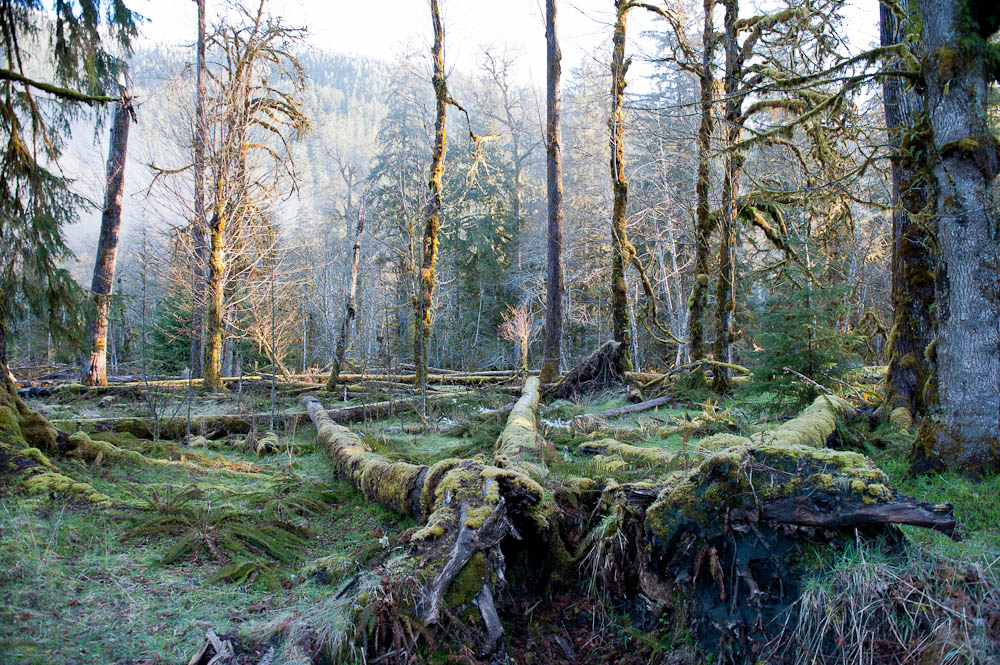 Today's Photo - Morning Light at the Hoh Rain Forest
No photos tonight (
I added it on Saturday
) - I only have a cell connection, and it is super slow - 43K (worse than dial up!) I'll add at least one when I get a better connection. It figures that photos would be out - I mentioned last post about morning light & it was there at the Hoh campground this morning. Oh well, you are going to just have to wait.
Today's mileage was 194.7, all on US 101 for a trip total of 3615.1. The MPG are up a bit to 13.8. Nothing to write home about, but better than a Class A making 8MPG...
I have reached the southern most part of Washington State & stopped for the night at Cape Disappointment State Park. $23.00 for full hookups. There are some great locations for photographing the Cape Disappointment Lighthouse. I hope to get back to a couple of them either around sunset tonight or early in the morning. Check out is at 1:00, so there is plenty of time.
I bought a 2 1/2" memory foam topper for the bed - I think I mentioned that the cushions are designed to sit on & are too hard for comfortable sleeping. The topper had to be cut to fit - I bought a cheap electric carving knife to trim it (one of the best ways other than a hot wire to cut soft foam). We will see if there is an improvement tonight.
I also cooked my first full meal in the trailer - I've been eating either sandwiches of soup, etc but decided to make spaghetti & sausage complete with sauce (well, jar sauce, not my infamous homemade). Not bad, although cleaning up in a 12" sink is a little tough.
Tomorrow it is off to Oregon. Till then!