Along US 19, West Virginia
The rain finally stopped during the night, however it started again around 9:00AM. It isn't hard enough to keep you in the trailer, but still enough to get everything wet. I continued down I79 until the GPS moved me onto US 19. Last year I hit the area 1 week after the
New River Gorge Bridge base jumping weekend
- this year it was 2 weeks ago. Some day I'll have to get here during the weekend.
I did stop to photograph the fall colors at a viewpoint on US 19 & made a panorama of it (the image above).
I reached the campground at Babcock around 3:00 & had my choice of sites - there was only one other camper in the park. Now (around 5:30) it is starting to fill up - We now have 6 sites filled!
After setting up (which didn't take much time - the sites are electric only, but they do have 30 amps available) I headed over to the grist mill.
For those that are not familiar with the Glade Creek Grist Mill at Babcock State Park, it is the most photographed mill in the state, maybe in the country (although the near by
Mabry Mill
is suppose to have that distinction). In any case, I spent about an hour taking some photographs. I'm here two days before the time I was here
last year
but there is even less color than then. I guess I'm going to have to start these fall trips sooner - I've been late at every stop! Still, there is some nice color in the park.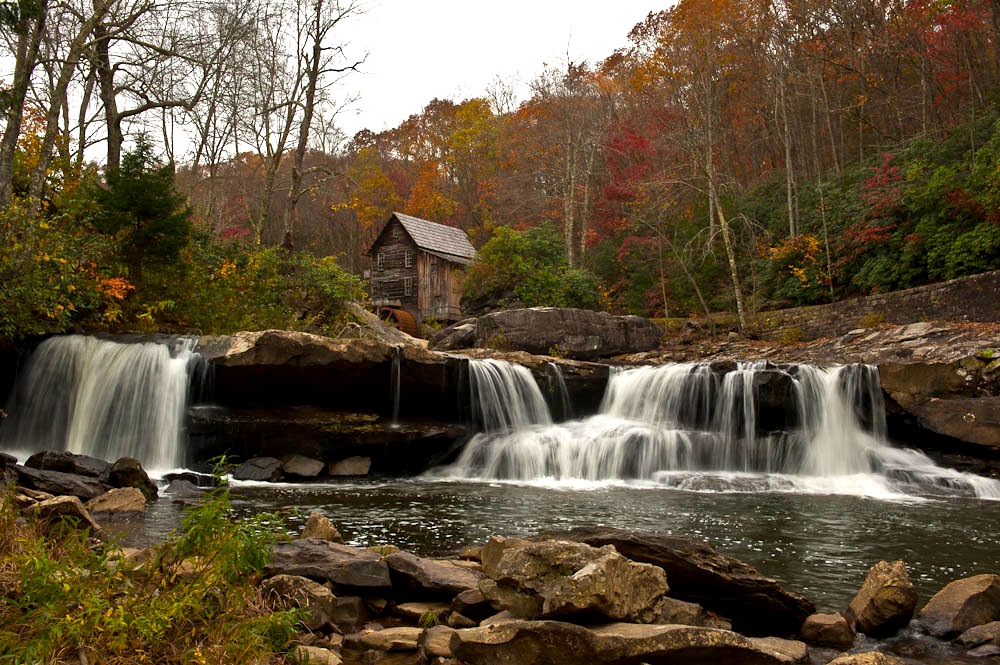 Glade Creek Grist Mill, Babcock State Park, WV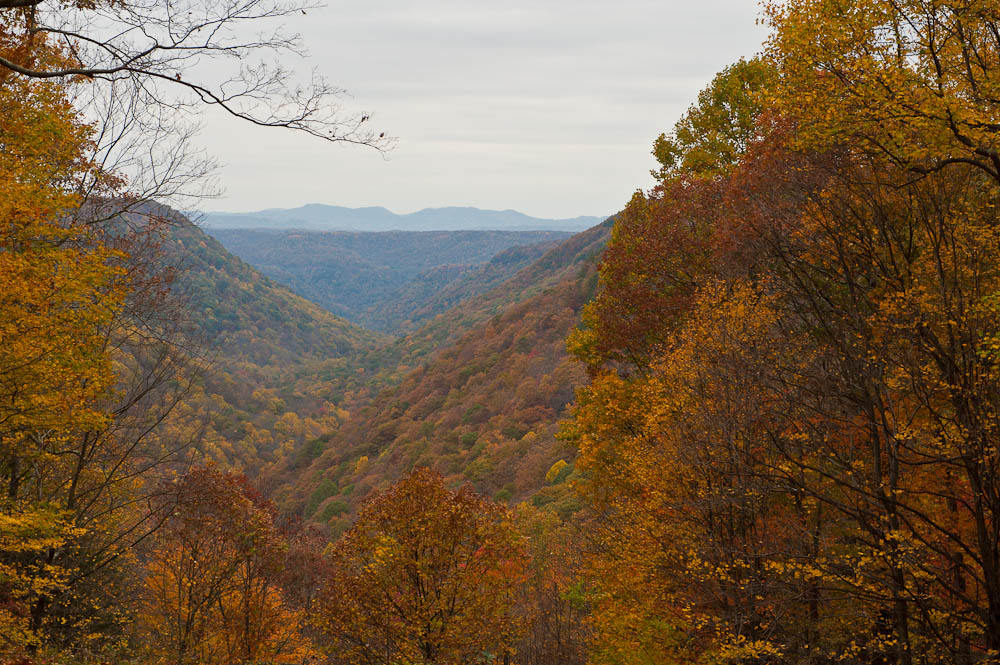 Viewpoint - Babcock State Park
I took a couple of photos on the road to the playground & picnic area, then headed back to the trailer to make dinner. Since it wasn't raining, I cooked my steak & broccoli, and thought about a shower. It is 48°F, and although there is hot water in the bathrooms, there isn't any heat. Since I'm here for at least 2 days hoping the sun will come out, I'm going to wait until tomorrow afternoon to hit the showers!
I do have a slow, but usable connection here at the campground so this should be posted on time.
Until tomorrow...